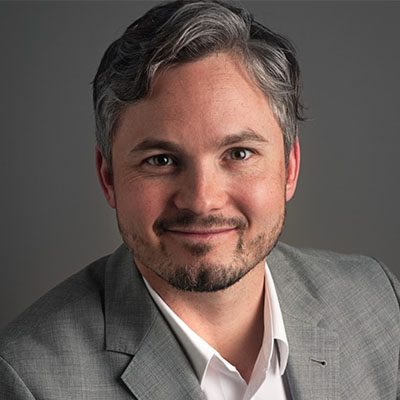 Chiropractor Aaron Casey D.C.
Influenced by a Chiropractic Miracle Story
In 1979, Dr. Casey's beloved uncle had a severe stroke. His uncle was, incredibly, just 16 years old at the time. He lost the ability to walk, talk and use his right arm and leg. A number of doctors and therapists worked to help him regain his strength and speech, but the progress was slow, and Dr. Casey's uncle felt his life was over.
A friend of his convinced him to try something different: chiropractic. This new doctor performed an examination, took X-rays and did a chiropractic adjustment.
The adjustment worked so well that his uncle went on to become a chiropractor. Dr. Casey was so impressed with not just his uncle's story, but the other miracles and transformations he saw take place at his uncle's office. It was then that Dr. Casey decided to follow in his uncle's footsteps and become a chiropractor.
---
A Chiropractic Education in Natural Health
Dr. Casey earned a Bachelor of Science in Biology from St. John's University. While there he studied abroad in Australia, spending a semester at the University of Notre Dame in Perth and obtaining a certificate in international studies. Following his undergraduate work, he attended Palmer College of Chiropractic. His courses included anatomy, human physiology, X-ray, diagnosis, adjusting techniques and patient care at the Palmer College Clinic.
During Dr. Casey's senior year he traveled to Bahia, Brazil with a group of students and doctors, treating hundreds of people without access to health care. The experience was tremendously inspirational, and the trip was very rewarding.
---
Outside of the Office
In his free time, Dr. Casey enjoys spending time with family and friends. He plays tennis all year, bikes in the woods and on the road, and in the winter goes snowboarding. To maintain his body's alignment and nervous system function, he gets adjusted once a week.
Chiropractor Luke Basler D.C.
His Influence
Dr. Basler is the 7th chiropractor in his extended family. Having seen the benefits from observing his Uncles and Aunts, he was able to appreciate the profession and its ability to improve people's lives
Firsthand experience came when repeated shoulder dislocations ended his athletic career after high school. Suffering with shoulder issues, which limited his active lifestyle, he eventually received chiropractic treatment. He then knew he wanted to be a chiropractor so others could enjoy life to the fullest.
---
Chiropractic Education
After earning his undergraduate degree from the University of Massachusetts, he went on to Palmer College of Chiropractic in Davenport, Iowa. There he underwent a rigorous curriculum of over 4,400 hundred academic hours, compared to on average 4,200 hours required in medical school. His courses included anatomy and physiology, X-ray, diagnosis, and adjusting techniques. In addition, he took on extra classes outside of Palmer to better serve his patients at the Palmer Clinics, and in the field. With a focus on treating athletes and patients who enjoy an active lifestyle, he got his certification in Activator, Kinesiology Taping, Upper and Lower Extremity adjustments, and Soft Tissue treatment.
---
Outside of the Office
In his free time, Dr. Basler enjoys being physically active. You can find him in a gym, going on a bike ride, or hiking with his beloved dog Klaus. Dr. Basler enjoys a weekly adjustment to keep his body functioning at the highest level possible, so he can enjoy an active lifestyle.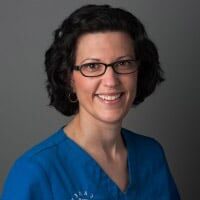 Michelle - Billing Representative
Michelle has been with Casey Chiropractic since 2009. She is experienced in working with many insurance companies, as well as with Personal Injury and Workers Comp cases. She is always happy to address any questions or concerns you may have.
A lifelong resident of Colchester, Michelle is married and has two teenage daughters. Outside of work, you will find her at one of her daughters' many school concerts or softball games, onstage with the local theatre, kayaking with her husband, or at home watching every Red Sox game. Her whole family recieves regular adjustments which help them to stay healthy and maintain and active lifestyle!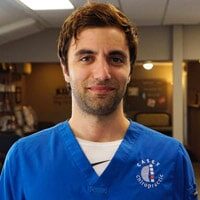 Antonello - Chiropractic / Medical Scribe
Antonello joined Casey Chiropractic this year in early 2018. He recently moved from Huntington Beach, California to Connecticut. He holds a Bachelor's degree in Sport and Exercise Physiology from Plymouth State University where he graduated in 2012.
In his spare time, Antonello enjoys surfing, snowboarding and being outdoors. He has a large extended family in Italy, who he grew up visiting every summer. Antonello plans on expanding his education and continuing on in the health industry. With his active lifestyle, his chiropractic care has not only benefited him from his past injuries, it continues to on his path moving forward.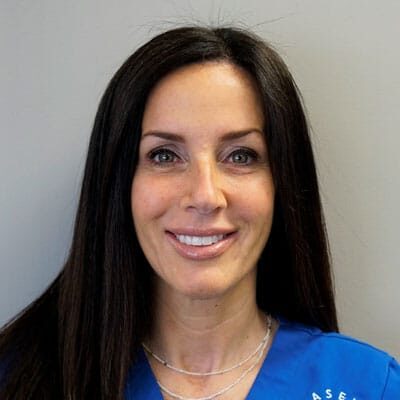 Shelley - Chiropractic / Therapy Assistant
Shelley joined the Casey Chiropractic Team in the beginning of 2019. She is originally from Middletown, CT and has resided in Colchester for the past 20 years. She is married and has two children. Shelley started her career in the medical field in 1997 where she worked for over five years as an orthodontic assistant.
Shelley decided to change career paths and run a successful landscaping business for over 15 years in the town of Colchester. In Shelley's spare time she enjoys traveling and outdoor activities, such as skiing, kayaking, mountain biking and sea glass hunting.
Due to her past physically demanding career in landscaping, she found relief with Dr. Casey's team and has been a patient for the past eight years. Truly believing in chiropractic care, Shelley and her entire family receive regular adjustments with Casey Chiropractic!
OFFICE HOURS
adjustment times may vary
---
Monday
9:00am - 5:30pm

---
Tuesday
9:00am - 5:30pm
---
Wednesday
9:00am - 5:30pm
---
Thursday
9:00am - 5:30pm
---
Friday
9:00am - 5:30pm
---
Saturday
Closed