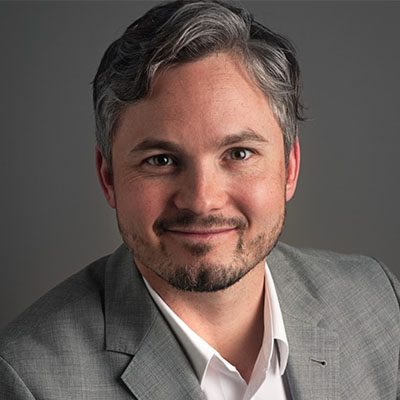 Chiropractor
Aaron Casey D.C.
Influenced by a Chiropractic Miracle Story
In 1979, Dr. Casey's beloved uncle had a severe stroke. His uncle was, incredibly, just 16 years old at the time. He lost the ability to walk, talk and use his right arm and leg. A number of doctors and therapists worked to help him regain his strength and speech, but the progress was slow, and Dr. Casey's uncle felt his life was over.
A friend of his convinced him to try something different: chiropractic. This new doctor performed an examination, took X-rays and did a chiropractic adjustment.
The adjustment worked so well that his uncle went on to become a chiropractor. Dr. Casey was so impressed with not just his uncle's story, but the other miracles and transformations he saw take place at his uncle's office. It was then that Dr. Casey decided to follow in his uncle's footsteps and become a chiropractor.
---
A Chiropractic Education in Natural Health:
Dr. Casey earned a Bachelor of Science in Biology from St. John's University. While there he studied abroad in Australia, spending a semester at the University of Notre Dame in Perth and obtaining a certificate in international studies. Following his undergraduate work, he attended Palmer College of Chiropractic. His courses included anatomy, human physiology, X-ray, diagnosis, adjusting techniques and patient care at the Palmer College Clinic.
During Dr. Casey's senior year he traveled to Bahia, Brazil with a group of students and doctors, treating hundreds of people without access to health care. The experience was tremendously inspirational, and the trip was very rewarding.
---
Outside of the Office:
In his free time, Dr. Casey enjoys spending time with family and friends. He plays tennis all year, bikes in the woods and on the road, and in the winter goes snowboarding. To maintain his body's alignment and nervous system function, he gets adjusted once a week.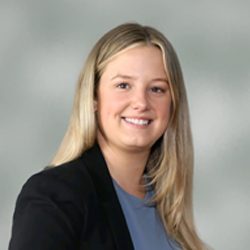 Chiropractor
Rebecca Stamatiou D.C.
Chiropractic Journey
Dr. Stamatiou has spent her life passionate about holistic health and improving quality of life for all. After seeing the amazing effects of chiropractic care as a chiropractic assistant, she decided to pursue her Doctorate of Chiropractic degree. She is passionate about women and children's care as well as occupational health.
Chiropractic Education:
Dr. Stamatiou received her Doctorate of Chiropractic from the University of Bridgeport and graduated with multiple awards including the Dean's Award. She is recognized as a chiropractic physician through the National Board of Chiropractic Examiners after passing parts I, II, III, IV, and PT sections and is registered as a licensed chiropractor within the State of Connecticut. Her primary clinical experience was working at the University of Bridgeport Health Sciences center, where she worked with the general public caring for a diverse patient population in Bridgeport, CT. She also did a clinical rotation with a Board Certified Pediatric and Maternal Chiropractor in Hamden, CT for 10 weeks. There she learned common ailments of women and children as well as how to properly manage them.
---
Outside the Office:
Some of Dr. Stamatiou's hobbies include gardening, going to the beach, attending classes at the gym, and experiencing new things. She also enjoys traveling with her husband and walking with their dog, Aiko. Dr. Stamatiou enjoys reading the latest research on new therapies and techniques and attending national conferences and professional seminars so that she can continue to deliver the highest quality of care possible to her patients.
OFFICE HOURS
adjustment times may vary
---
Monday
9:00am - 5:30pm

---
Tuesday
9:00am - 5:30pm
---
Wednesday
9:00am - 5:30pm
---
Thursday
9:00am - 5:30pm
---
Friday
9:00am - 5:30pm
---
Saturday
Closed